International Patient Information
Dear Patient, dear Visitor,
If you are interested in seeking medical treatment at our hospital, we would ask that you please contact the respective department(s) directly. Our staff will be happy to answer your questions.
Please find below some useful information should you decide to undergo treatment at our Asklepios Klinik.
About Asklepios Clinics Schildautal - With us, you are in good hands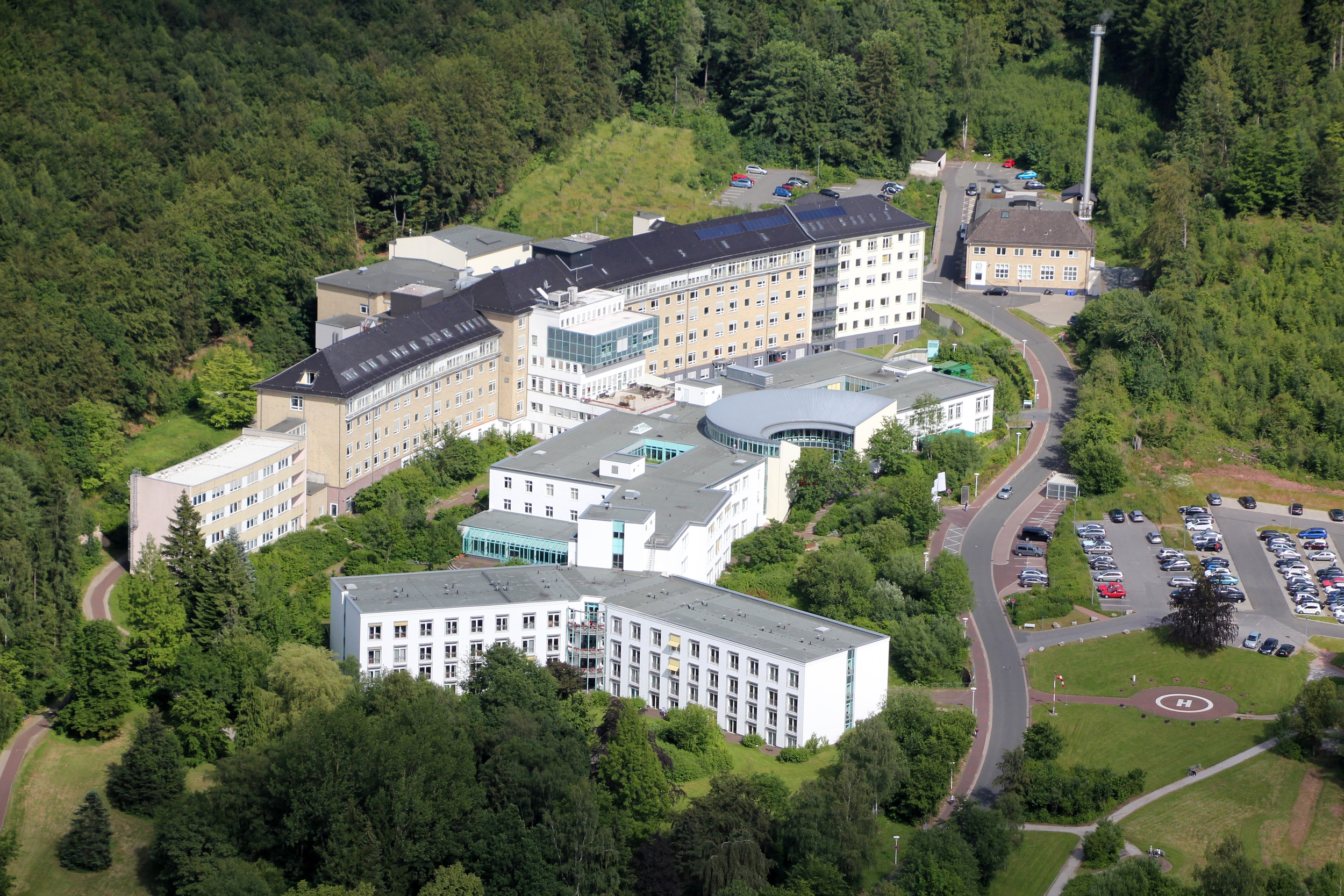 The Asklepios Clinics Schildautal Seesen are a specialized centre for the diagnosis and treatment of neurological illnesses that consists of six clinics.
The provision of modern diagnostic techniques is important at the clinics, but equally important and a sign of quality care is our holistic therapeutic approach offered by the intensive interdisciplinary teamwork of the medical staff, therapists (physiotherapy, occupational therapy, neuropsychology, physical therapy) and nursing staff. The patient remains the centre of attention throughout their stay.
Seesen is on the border of the Harz forest, in the center of Germany, near the Hannover Airport and the University City of Göttingen.
The clinic rooms have hotel room standards and all facilities are wheelchair accessible.
Key figures:
Beds: approx. 450
Intensive Care/Intermediate Care: approx. 20
Personnel: approx. 1,100
The diagnostic centers show high medical standard:
Neurophysiology (EEG, longterm-EEG, EVP, EMG, NCV)
Ultrasound
Cerebrospinal fluid diagnosis, Neuroimmunology
Neuroradiology (DSA, CT, MRT, fNMR)
Medical Centers & Departments
Medical Services
Neurology with Stroke Unit
Internal Medicine
Neurological Rehabilitation
Intensive Care/Intermediate Care
Clinical Services
Anesthesiology and Operative Intensive Care Medicine
Diagnostic and Interventional Radiology
Accomodation & Comfort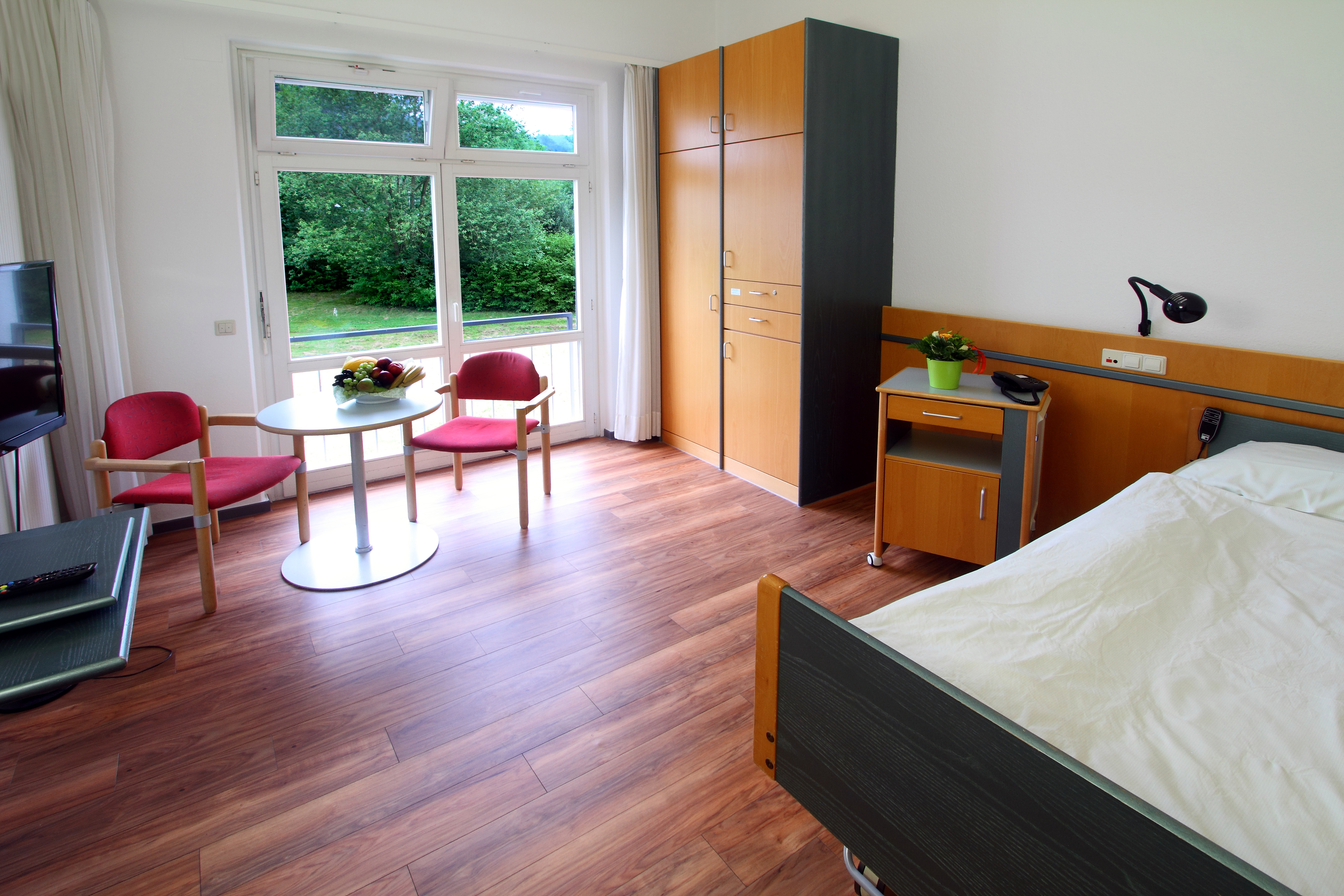 Your room
The patient rooms at our clinic are equipped for two or three persons and all offer private bathroom facilities.
Rooms for one or two persons are reserved for the patients at the Rehabilitation Clinic.
Television and Radio
The television and radio are offered to you free of charge for the duration of your stay. Headphones are available for a one-time fee.
Wireless Internet
All stations of our clinic are connected to an extensive WIFI-Network.
Telephone Service
In case of illness, telephone contact with family and friends can significantly contribute to a patient's recovery.
Usage of Mobile Phones
The use of mobile phone is permitted in our clinic. We ask that you pay attention to the signs in the restricted areas.
Optional Services & Comforts
We offer optional and comfort benefits, as well as, many additional services that will make your stay with us as pleasant as possible.
Comfort Room & Services
Private and optional services patients are given the opportunity to benefit from a comfortable single room. The rooms are equipped with comfortable beds, spacious closet, as well as, with a built-in safety deposit box (for the double occupancy rooms). The bedside tables have a built-in refrigerator. The television, radio, telephone and fax are available without paying a basic fee.
As optional services patient you will get, in addition to the general hospital catering, other supplementary options and additional meals (snacks and higher quality menu options).
Our high performance and quality standards ensure that with us comfort and privacy, as well as, medical and personal attention are enjoyed with the help of our experienced staff.
Private Medical Services
Usually you are treated personally in our clinic by one of our senior doctors.
Surroundings
Seesen is a town in the district of Goslar, in Lower Saxony, Germany. It is situated on the northwestern border of the Harz mountain range, approx. 20 km (12 mi) west of Goslar. The Harz is the highest mountain range in Northern Germany and its rugged terrain extends across parts of Lower Saxony, Saxony-Anhalt and Thuringia. The legendary Brocken is the highest summit in the Harz with a height of 1,141.1 metres (3,744 ft) above sea level.
If you are looking for shopping opportunities; visit the shopping street Jacobsonstraße, which is easily reachable in 10 minutes by bus and offers you a high range of different shops. You will also find a handful of nice restaurants in this area.