International Patients
Dear Patient, dear Family Member, dear Visitor,
welcome to Asklepios Kliniken Bad Tölz. Thank you for your interest in our clinic. Please find below some useful facts about us, our medical portfolio and your accommodation at Bad Tölz. For further information please feel free to contact our medical departments directly or get in touch with our Patient Management Office.

Medical quality at Asklepios
Health is not a single-discipline issue. That's why at Asklepios we have an interdisciplinary approach to treatment, combining the medical skill and experience of our clinic with the expertise of the entire Asklepios Group.
Asklepios comprises over 160 facilities with ca 26,500 beds and 43,000 employees, making the family-run German company the largest chain of private clinics in Europe. Top specialists from across the country work closely with our various departments. Everyone is dedicated to the welfare of our patients.
About Asklepios Kliniken Bad Tölz
Asklepios Kliniken Bad Tölz is an acute care hospital with 9 medical departments and 270 beds, managing about 11,000 inpatient visits per year. We are dedicated to providing excellent health care to our patients. Our medical service in diagnostics and treatment combine health services with research and teaching.
Medical Centers & Departments at Asklepios Kliniken Bad Tölz
Further clinical Services
Accommodation & Comfort
Your accommodation will be in our Asklepios private clinic Bad Tölz. Recuperation in a refined atmosphere – that's our pledge.
We combine the top-quality medical treatment of Asklepios clinics with state of-the-art technology and first-class service. We do everything to make our patients' stay with us pleasant and problem-free. Beyond the outstanding medical and personal attention provided by our experienced staff, our 5-star standards assure you privacy and every material comfort.
The Asklepios Privatklinik Bad Tölz is a small unit within the clinic landscape, which sets great store on highly personalised treatment and provides outstanding treatment and services for discerning patients desiring high standards of care. With its deluxe rooms, spacious and elegantly appointed, and its attractive location, the clinic meets the expectations of the most demanding of patients. The layout integrates patients' rooms, communal relaxation facilities and administration areas, thereby creating the atmosphere of a luxury hotel. Some rooms even feature their own private balcony.
Room facilities:
Daily change of bed linen if required
State-of-the-art bed technology
Elegant easy chairs in corner of room
Spacious cupboards with integrated safe and luggage storage
Writing desk with reading lamp
Free minibar
Stylish pictures and decorations
Elegant lighting design
More information
For further Information about Asklepios private clinic Bad Tölz check out our booklet.
Organisation and Costs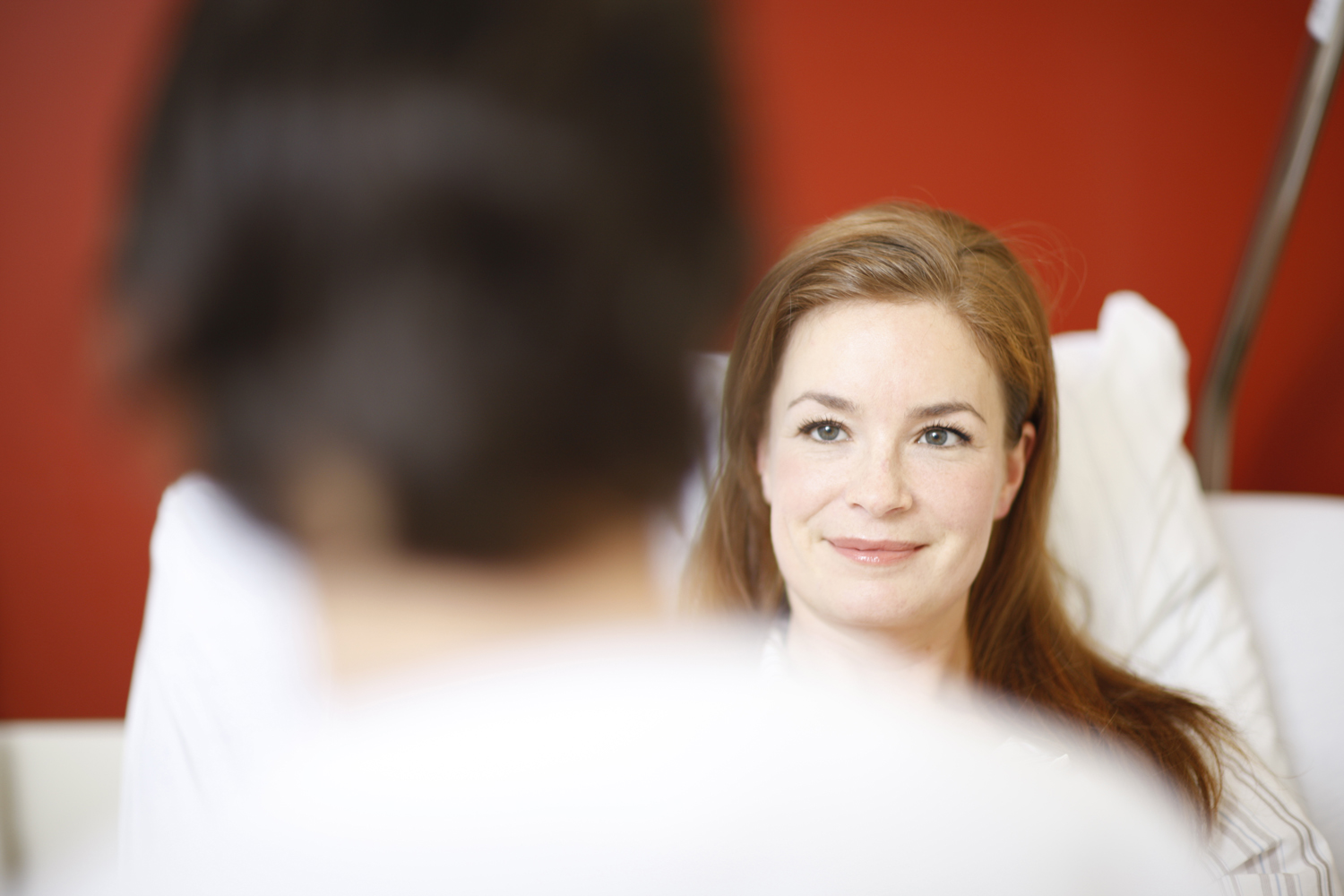 Treatment
We are happy to assist if you are interested in treatment at the Asklepios Kliniken Bad Tölz. In order to keep you fully informed and give you the best possible advice, we require detailed and current medical documentation. These can be either in English or German and you are welcome to send these by Email, fax or post.
Once we have spoken to you personally, or our specialists have reviewed your documents, we will be able to notify you which treatment we can offer you.
Costs
We will provide a non-binding cost estimate before your stay in our clinic. This will include details on medical treatment, duration of treatment as well as accommodation for you and your accompanying person. Treatment costs are to be paid in advance.
Surroundings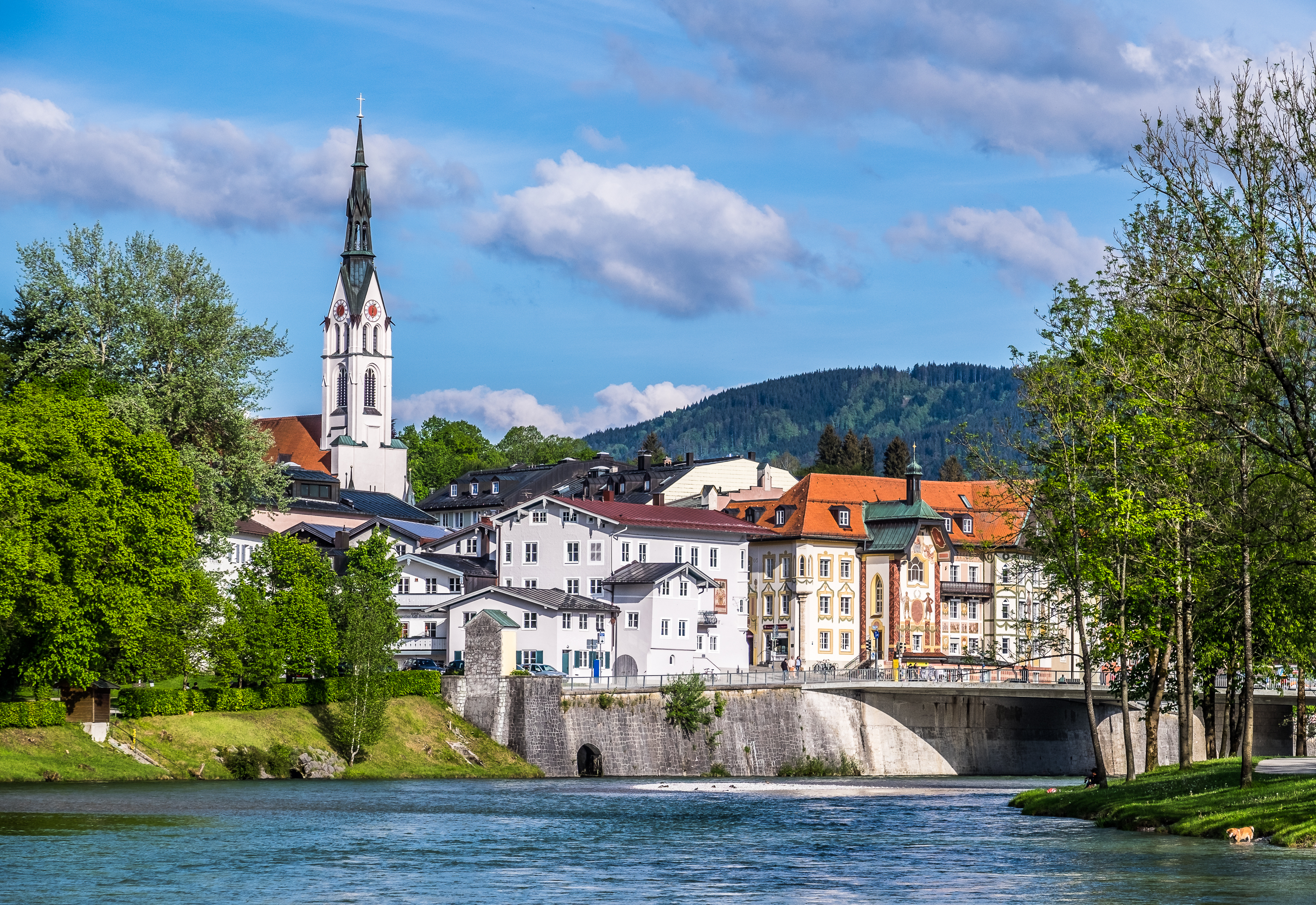 Bad Tölz-The ideal place to relax and convalesce
The word "Bad" gives it away: this town on the Isar river, just 50 km from Munich, is in every sense of the word good for your constitution. Bad Tölz has been known as a cure location since 1969 and has been a recognised mud spa resort since 2005. The rugged hills and romantic valleys of the environs promote wellbeing and our air is so clean that we've dubbed it "Tölzer Champagne air". Located in a rich nature environment, Bad Tölz and the further surrondings futhermore offer great opportunities for walking, hiking and trips into the mountain area.
Bad Tölz ist the perfect place to relax during and after your medical treatment, so you will get better very soon. Here you will be getting better with every breath you take.
You need help with your transfer?
"If you stay in Munich, we will arrange your transfer back and forth. Our partners provide high quality shuttle services with professional drivers and premium limousines on a high level" "We will do our very best to make your visit as pleasant and comfortable possible."
Please don't hesitate to contact us.
For further information please contact
Julia Saggerer
Head of Patient Management
Asklepios Kliniken Bad Toelz
phone: 0049 8041 507 10 24
e-mail: j.saggerer@asklepios.com