Social Responsibility
We acknowledge the particular role and responsibility that our company carries within society. With the public service entrusted to our clinics, we fulfil an important and responsible task. Asklepios has therefore defined the principle of utmost integrity as the yardstick for all its inward and outward dealings. As a family-owned company, Asklepios pursues long-term business objectives. Our dedication to preventative medicine for schoolchildren at the largest possible number of our facilities rounds off our clear commitment to the acceptance of social responsibility.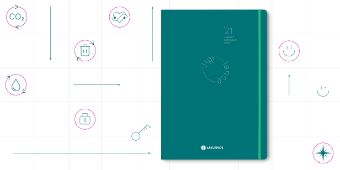 Responsibility for our staff
We support our employees with childcare and other measures and offer company health programmes in our facilities.
Responsibility for society
We fulfil our social responsibility and role in many ways. For instance, Asklepios founder Dr. Bernard gr. Broermann, economist and jurist, established a private foundation to support numerous initiatives aimed at promoting health among children and adolescents.
Preventative medicine for schoolchildren: We have played an active role in preventing disease among schoolchildren for many years. All Asklepios institutions have developed innovative prevention projects and have supported selected student initiatives on the ground since 2007.
Official Medical Centre of the Olympic Base in Hamburg/Schleswig-Holstein: Only healthy athletes can produce top-level results in their sporting disciplines. Asklepios offers the athletes medical care as part of a cooperation partnership. An additional focus is placed on providing the athletes with preventative treatment, consulting and examinations.
Aid projects and staff commitments: We help! For instance, our clinics donated some of our old beds to crisis regions: it is also why we regularly treat children from war zones and support numerous on-the-ground initiatives organised by our staff.
Responsibility for a healthy environment
We take care to protect the environment and define strict internal requirements for the efficient use of resources in the construction and operation of our facilities. In our Green Hospital Program, we promote the development of innovative strategies and projects to reduce environmental impact.
Holistic, sustainable healthcare
The Green Hospital Program blends economy and ecology with the social responsibility of a major clinic group, producing a comprehensive strategy for holistic, sustainable healthcare.
Responsibility for the environment, preventative healthcare and sustainable management of natural resources – these are the goals. Our experts from the worlds of medicine, business and research transform innovative ideas into products for noticeably better healthcare – from green construction materials and modern lighting and acoustic solutions, to preventative healthcare strategies for acute and home-care applications. The Green Hospital Program is an alliance of experts from the medical, business and research communities.
Over 20 prestigious, international companies have joined our programme since 2010.